Pinterest for Beginners March 17th, 2015
Tuesday, March 17, 2015
6:30 PM to 8:30 PM
Associated Bank
4811 S 76th St, Greenfield, WI
Price: $25.00/per person
This interactive class is for small business owners and their employees who are looking to learn the basics of Pinterest. You will learn how: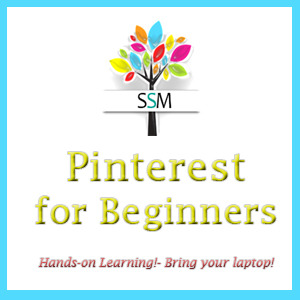 -Set up a Pinterest account
-Set up your profile
-Set up Boards
-Build a following
-Find people to follow
-Describing your pins
-Add, edit and delete pins
-Secret Boards
-Group Boards
-Using Pinterest to market your Business
You will also learn some basic tips on the best types of content to pin on your page related to your business, the best times to pin your content, and which types of boards are most likely to be seen by your audience.
* Bring your laptop or tablet if you have one. Laptops are preferred as it is easier to gain access to all the functions.