"You have to be open to new ideas and relationships and see where they go. That's the beauty of networking."
Those are the words of a skilled and seasoned career person. Would you be surprised if I told you they were spoken, instead, by a young entrepreneur whose business has been open for just 6 months? Would you be curious about her profession if I said her startup is called, "The Ladle Lady"?
Let me get you acquainted with Milwaukee's own soup caterer, Maryann Kmet. The introduction will take just a few minutes and it'll be structured so you get lots of marketing/branding tips from business-savvy Maryann.
Work With Your Business Neighbors
Even if Maryann hadn't found a commercial kitchen in the tight-knit community of Riverwest, my guess is she'd be just as proactive and neighborly anywhere else. That's because she's gregarious and giving by nature AND she understands the important mantra, "We're all in this together."
In early Summer 2019, Maryann partnered with Andrea Haas of Riverwest Pizza to provide a cooking demo on the restaurant's patio. "It was beautiful and it got our wheels together," said Maryann. That one event spurred the two on and they are developing programs for the future. Andrea will provide the location and the bar; Maryann will do the rest.
Word of Mouth Can Be More Powerful Than Advertising
No doubt her father, who owns KWK Electric, Inc., influenced her thinking on this. He's a proponent of low advertising costs; he also believes in being genuine and building relationships with people around the neighborhood.
To share personally her business story, Maryann visits other businesses with her product in hand. For example, she has cold called on real estate offices carrying soup and pronouncing, "Lunch is on me today!"
She is known to knock on the doors of like-minded businesses to promote the wholesale side of The Ladle Lady. For instance, Maryann suggests to distilleries they sell her Whiskey Chili and that bars offer her Beer Cheese Soup.
Maryann uses social media to help build her brand, as well. Her website is wonderful and she's "getting pretty savvy" on Instagram. With Facebook, she developed The Ladle Lady page and contributes content for Milwaukee Area Vegan, Riverwest Neighborhood and Milwaukee Foodies.
It's easy to see how Maryann is adept at combining word of mouth and social media to grow her business.
Listen to Your Customers
This is a hard lesson to learn for many small business owners. Still, if we listen, we might get an advantage over our competitors. Maryann paid attention right away when a customer suggested posting a monthly soup calendar. After thinking about it, TheLadleLady.com now lists "Featured Soups by the Quart" for each week of the month. Soups like Sweet Potato Curry, Moroccan Lentil, Japanese Detox, Roasted Butternut Squash, and Lemongrass Chicken are each featured separately with yummy descriptions and sumptuous photos. They are a big part of the site's home page and, no doubt, encourage a lot of orders.
Take Advantage of Every Opportunity and Tool
This next business practice of Maryann's is so…well, delicious. As a personal trainer for the Wisconsin Athletic Club, she takes 5-6 quarts of soup with her to class. Of course her peeps—who already have an interest in nutrition and health—buy her soup. One student said she lost 4-5 pounds in a few weeks by substituting what she was eating with The Ladle Lady soup.
To streamline the ordering process, Maryann is working on setting up an online store thru her website.
Believe In Yourself
Could her background have provided her with the self-confidence she projects? Maybe. Her family has been rooted in business ownership for several generations, she has a 2-year marketing degree from MATC, and a B.S. in business management from MSOE.
Still, there's a special quality about her. At one point in our conversation, when I mentioned how well The Ladle Lady is doing, she stated, "That business growth is on me." With all the hard work and dedication she's invested, the heart and soul she adds to her every product, and the support she receives for which she's grateful, she owns the results of her efforts.
Note to Readers: While she calls herself, "Milwaukee's Own Soup Caterer," Maryann is also a full-service caterer.
The Ladle Lady
Maryann Kmet
TheLadleLady.com
TheLadleLadyLLC@gmail.com
Phone: 414.975.0262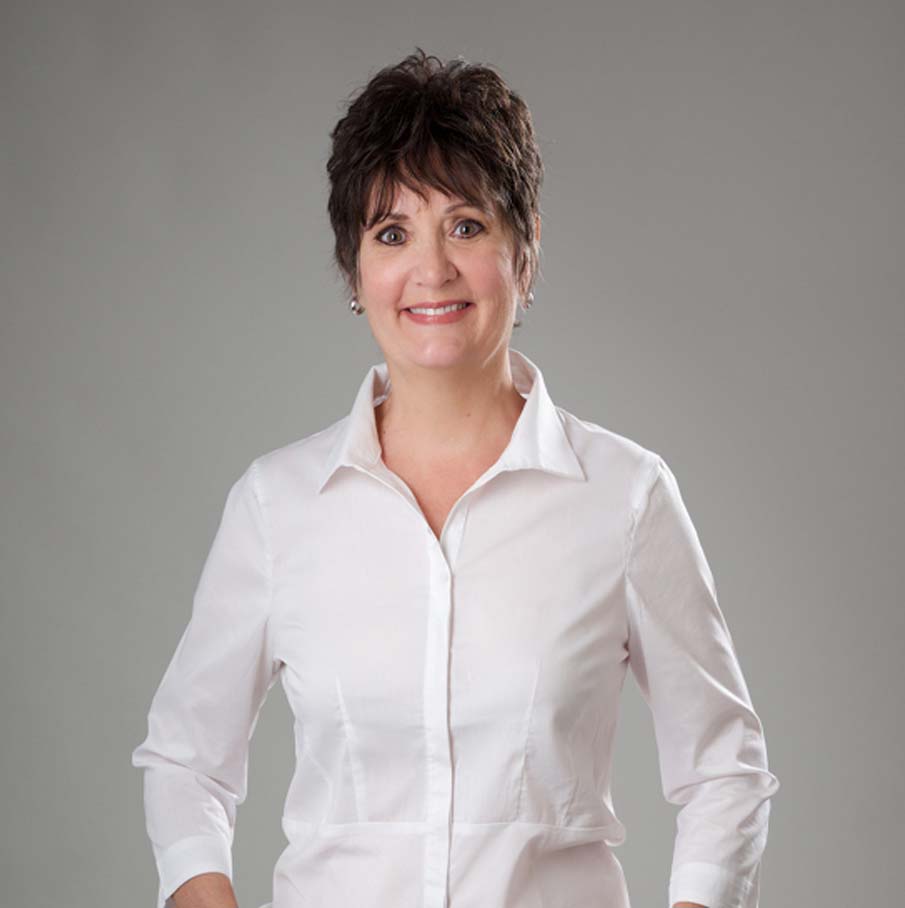 KImberly Hand
Senior Writer
E-mail | Author Bio | More Articles by Kimberly Hand
Have as much fun with your business as I do with mine. You'll find it easier to do once you let me take good care of your writing.